In the past 30 years, two kinds of customers are most common we experienced, one kind is standard customer, they need standard products, the benefit is that the products are easy to be found, however the disadvantage is really obvious: very easy to be replaced, and the price will be lower and lower after competition,the quality will be worse and worse. And more important the intellectual property cannot be protected.
Therefore, we chose the different way since the date we established:Customized transformer. That is the demand of other kind of customer and the only one kind for us.
This customer has strong desire of high quality, unique structure that cannot be imitated, and also strong RD support to update their product, and most important all the details of the product are confidential for others.
You may doubt why chose us, here are some reasons:
1.31 Years experiences on R&D and manufacture of customized transformer
2.We designed and manufactured over 8000kinds of customized transformers
3.30 experienced engineers ensure sound communication of all technical parameters, design scheme etc
4.10 certificates, including ISO 9001,ISO14001,UL REACH, RoHS, VDE,IATF16949. that prove high quality product.
5.NDA. We'd like to sign it to protect the rights and interests of our customers, not only with our customers, but also we will sign with our supplier, that avoid any technical secrets are leaked at the source.
How we do?
Customized transformer need more data and communication, here we summarized the brief procedures to know better what you need.
If you have detailed demand or specification, samples is the best, the following procedure is suitable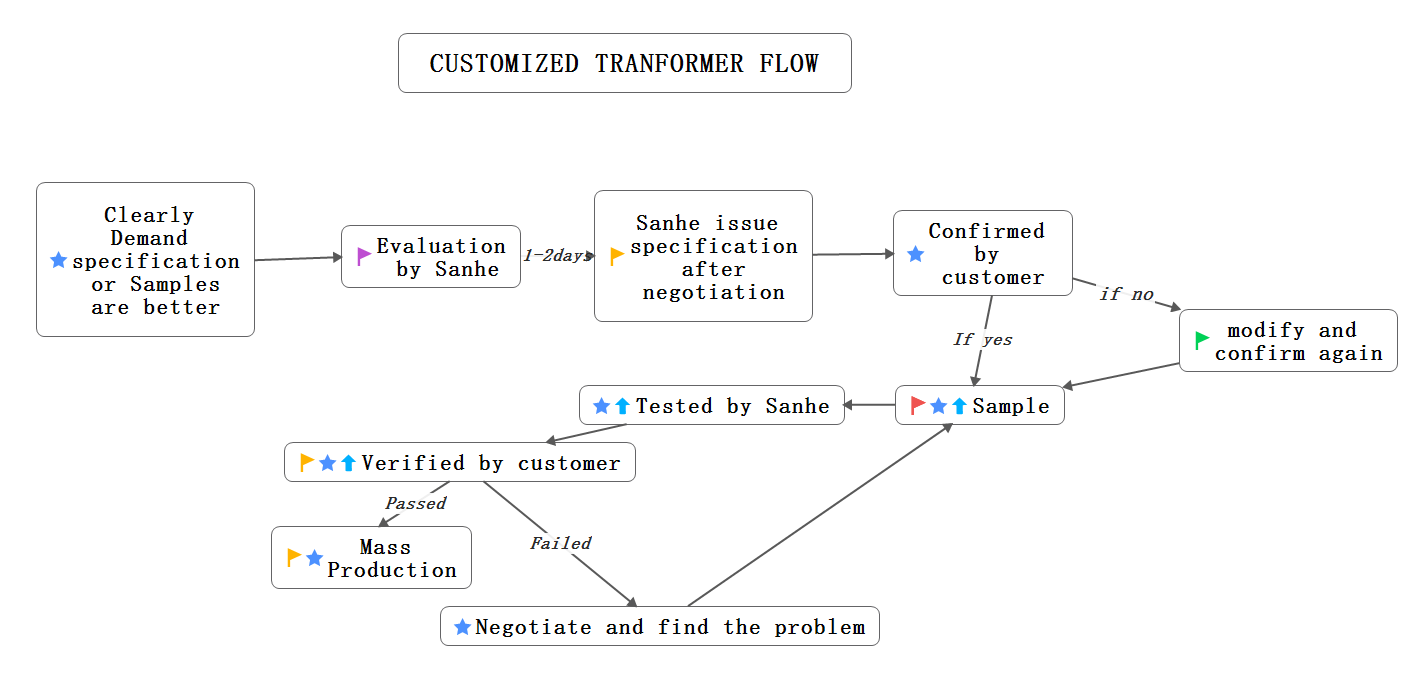 If the demand is not specified or there is only design prototype, we will help you to make it true, however we need to more details, here is the brief structure as below: