In the past 30 years, we developed and produced over 8000 kinds of transformers,which are flyback transformers, high frequency transformers, low frequency transformers, encapsulated transformers and others. All of them are customized that is our expertise.
Today we bring you a popular kind of low frequency lamination transformer that is widely used on audio, meters, medial apparatus, and another code is more popular 954279.
As you know, the main parts of one transformers are: Bobbin, cores, and wires. So we will introduce it briefly from these three parts
First of all, let's start from the core, that is silicon steel EI lamination similar as below. We choose material 211 with features of low power consumption high efficiency. All of customers are satisfied with it till now, if you need better performance, we also can change to permalloyand other materials, please share more data for material recommendation.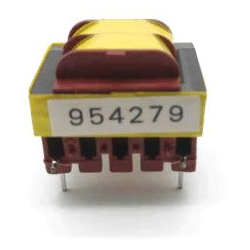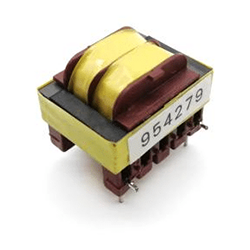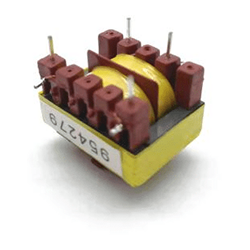 Secondly, the bobbin. The material we use pass UL certificate and also flame ratting reach UL-94,that will protect your equipment, environment friendly material that suit for regulation of EU.
And you can see two slots design bobbin that greatly increase the high voltage protection between primary and secondary winding
The third, enameled copper wires. We only choose high quality and good brand copper wires with UL RoHS certificates, that ensure
And also L shaped pin, that makes structure robust, pin shape, pin length and pin array can be adjusted.
This product is very mature, that has been making for over 500,000 pcs, fast delivery is guaranteed
Every product from us pass UL, RoHS REACH certificate, and if you wish we will cooperate to make CE and VDE certificate as well.
And if you like the structure, but different performance, we can also help to achieve. Please tell us the technical data you need, we will make it real
---
Post time: Dec-03-2021