Capacity, Quality, delivery time and price are the most important factors to all the customers. Sanhe's management is always dedicating themselves to finding better solutions.
In the past 31 years, Sanhe has been introducing more advanced and automated production lines, and here are 14 production lines of which 8 automatic lines with 120 million pieces capacity a year, ,and more advanced and automated production lines ensure high consistency of product quality,that satisfy most customer's demand.
6S management system that is oriented from Japan Panasonic that enhance our quality level,we passed their audit in the past decade. Most certificates are available that guarantee high and stable quality.
We have been introducing automatic production lines since 2020 to realize fast react to the market demand and also fast delivery,and also released more production capacity.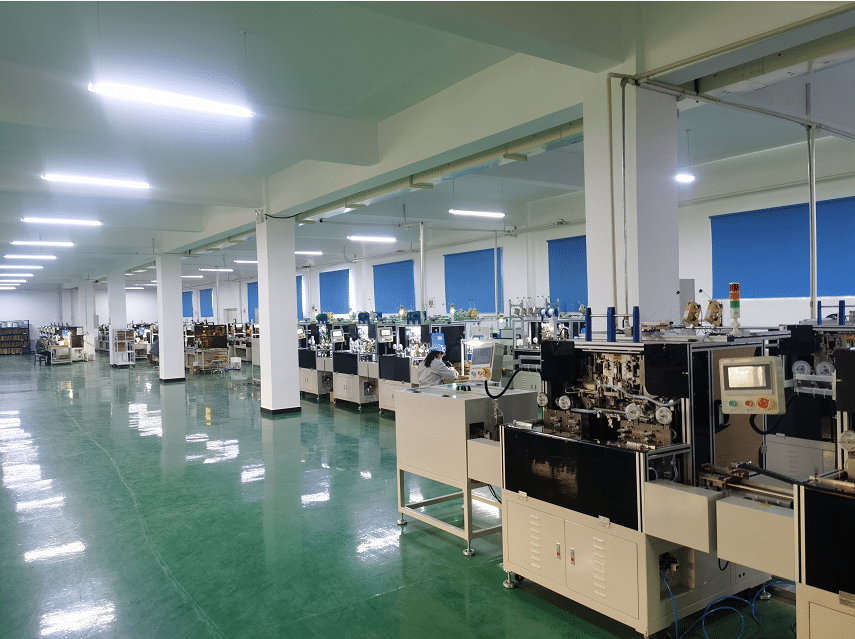 Full Automatic production workshop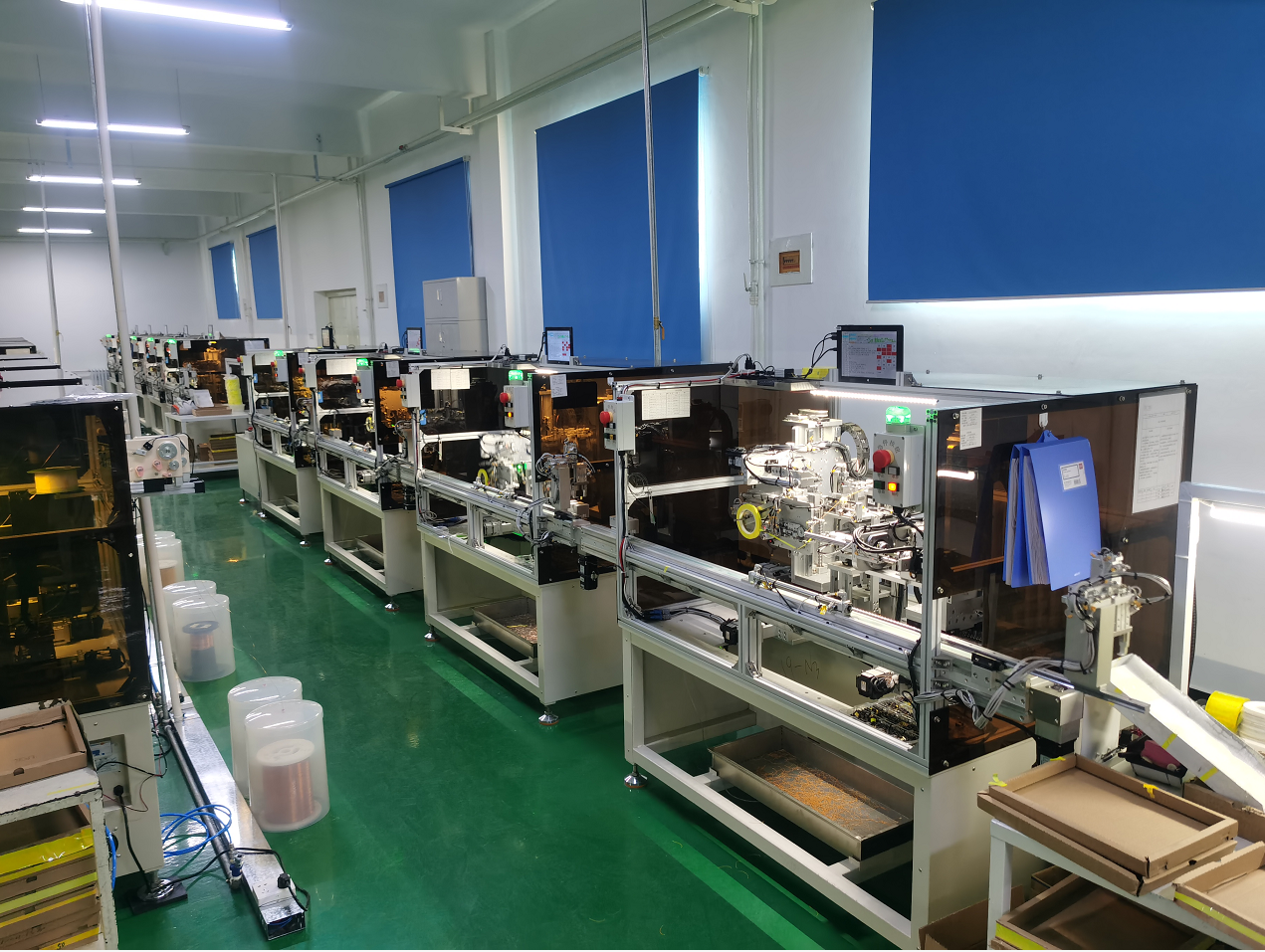 Full Automatic production line
The Automatic production lines lie in the 1000 ㎡ work shop, it only needs one technical engineer to adjust craft according to different products that avoid much defectiveness of hand made process. It imitates all the manually procedures,and convert into different machine production processes that is suitable for single product with big quantity.
You may doubt whether the production line can finish complicated process like auto jaketing or the tube that is inserted into some parts, as that is the bottleneck of efficiency,don't worry about that. The production lines were researched together with our supplier, and debugged over 10 times with many kinds of transformers to make sure that is suitable for most transformers.
Auto tape wrapping is also achieved on the production line, with these procedures that greatly enhance the production efficiency and reduce the delivery time and costs.
And more automatic production lines will be introduced continually with the growth of market demand
---
Post time: Dec-03-2021