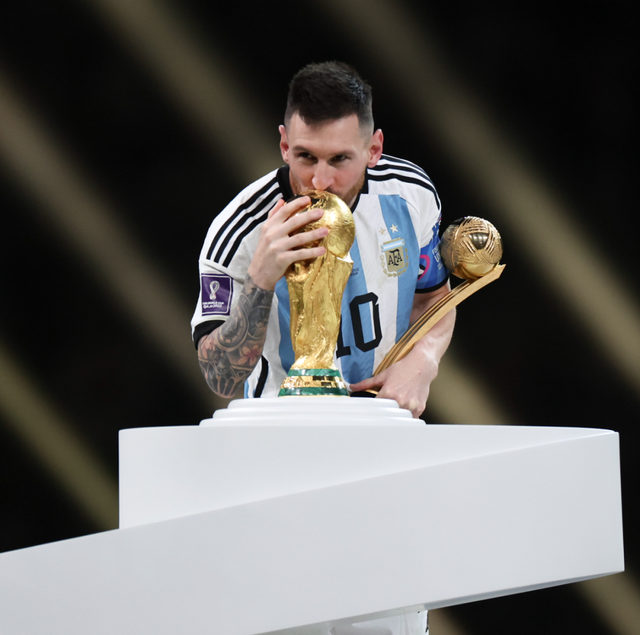 Like every Argentinian, Messi has his own obsession with the World Cup. "It's crazy to win this way," the 35-year-old said after struggling to lift the World Cup in Qatar over the past month. "Let's see the trophy. It's beautiful."
BOY  MAN  FOOTBALL KING
Despite being plagued by developmental delays in his youth, Messi's career has been somewhat smooth. When he made his debut at Barcelona, he had a big brother like Ronaldinho and a great player like Frank Rijkaard. Messi used his magic left foot to score brilliant goals and win trophies.
Bob Dylan asks in Blowin 'In the Wind, "How many journeys must a man make before he becomes a man?" The transition from boy to man was equally difficult for Messi.
Messi retired from the national team after missing a penalty kick in the 2016 Copa America final against Chile. Fortunately, with the encouragement and guidance of his family and the strong demands of all parties in Argentina, he retracted his decision. In the 2021 Copa America, Messi finally led Argentina to its first title in nearly 30 years. And then, the third star of this World Cup.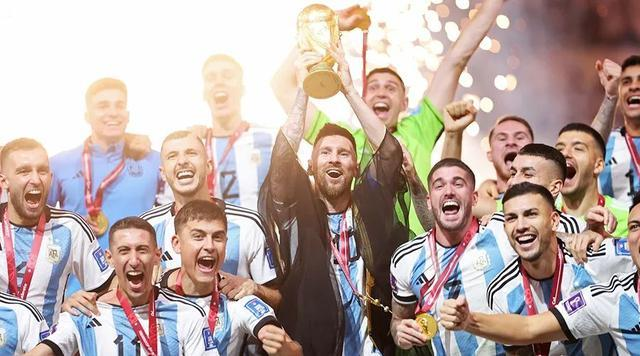 His seven goals are second only to Kylian Mbappe (eight goals) and his three assists are tied with Griezmann. Messi has become the first player to win the Ballon d 'Or twice in eight years. In addition, the 35-year-old also set a series of records at the World Cup: surpass Italy's Paolo Maldini in total World Cup appearances; The first player ever to assist in five consecutive World Cups; The first player ever to score in the group stage, quarter-final, quarter-final, semi-final and final of a single World Cup; The oldest player to score and assist in a World Cup game; The player with the most official man-of-the match awards in World Cup history (11, five this year); World Cup wins 17 games, tied with Germany's Miroslav Klose history; He has played 26 times in the World Cup, surpassing Germany's Matthaus to become the most in history.
These, and the trophy at the end, were like the last piece of the puzzle to complete Messi's king story.
Every member of Sanhe never gives up in work, has the courage to face and solve difficulties, and will eventually reach the other side of "champion"! Let's act together for a better tomorrow!
---
Post time: Dec-21-2022