SANHE EE42 Black High Power LLC Resonant Mode Transformer For LED TV
Product Detail
Product Tags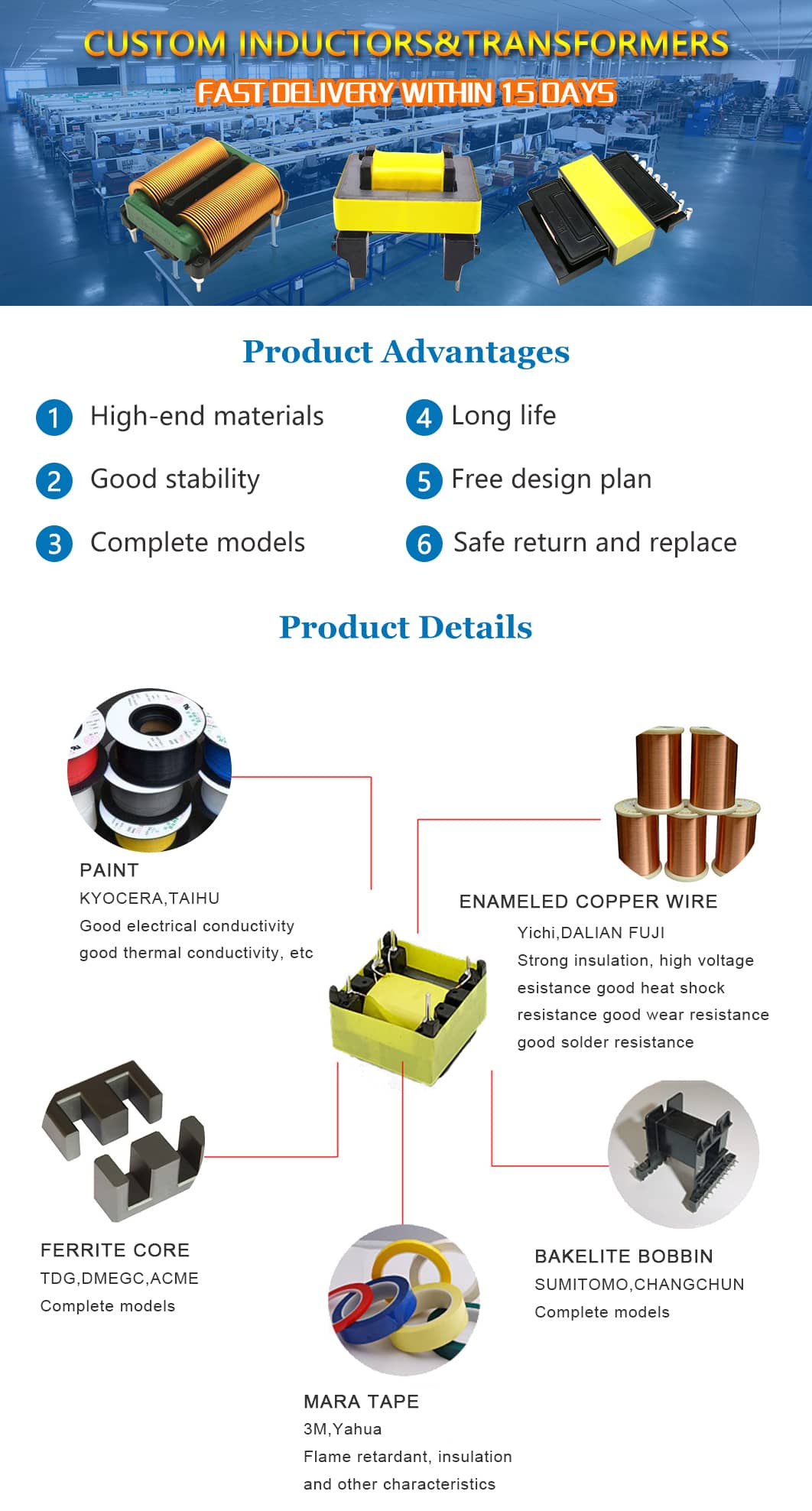 SANHE-EE42 is a resonant mode transformer specially used for switch mode power supply of LED TV, which improve the working efficiency of the power supply by means of zero current switching. It makes up for the shortcomings of insufficient power and efficiency of flyback transformer used for a large-sized TV. Its basic functions are similar to  a conventional LED TV transformer. It is mainly used to provide the AC-DC converted working voltage to the backlight power supply part, the signal processing part and the audio part, to ensure that the TV can work normally, and to provide necessary protection with the power circuit.
| | |
| --- | --- |
| Input Voltage | 160-264V |
| Rated Load Input Current | 220V/60Hz/1.5A |
| Efficiency | 84%Min/Rated Load |
| Standby Power Consumption | 0.485W Max |
Output Characteristics
Output Voltage
Regulation
Min. Current
Rated Current
Peak Current
Remark
+12.2VSB
9~13V
—
—
18mA
Standby
+12.2V
11.59V~12.81V
0A
4.5A
6A
Normal
LED Backlight Power Part
Output Voltage
Min. Voltage
Nominal Voltage
Max. Voltage
Multi Channel Currents
Duty Range
Min
Rated
Max
VLED
139V
158.4V
172.8V
712mA
750mA
788mA
15%-100%
Dimensions:(Unit: mm)& Diagram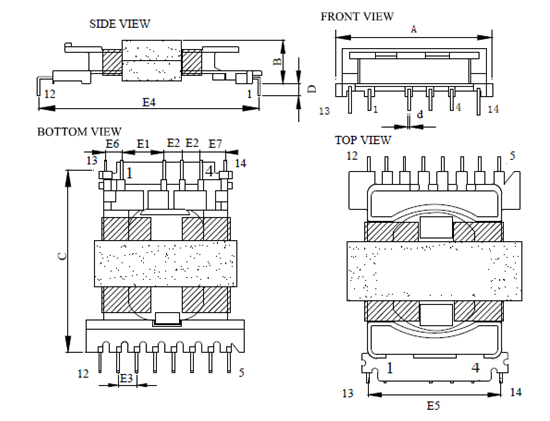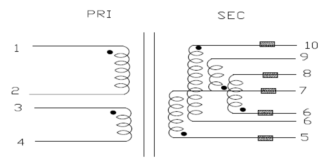 The SANHE-42-544 LLC transformer adopts the double Bobbin nested structure to replace the traditional slotted winding structure, and uses the leakage inductance of the transformer itself as the resonant inductance to cancel the independent resonant inductance. The process is more simplified and the cost is lower
On the other hand, as the overall size of the nested structure is not affected by the winding, that effectively reduce the height of the product. This transformer can be produced with a height below 15mm, which is most suitable for ultra-thin TVs.
1. High power and efficiency comparing with the traditional flyback transforme
2. Low overall height, compact structure and small occupied space
3. Excellent heat dissipation.
4. Simple manufacturing techniques, high production efficiency and lower cost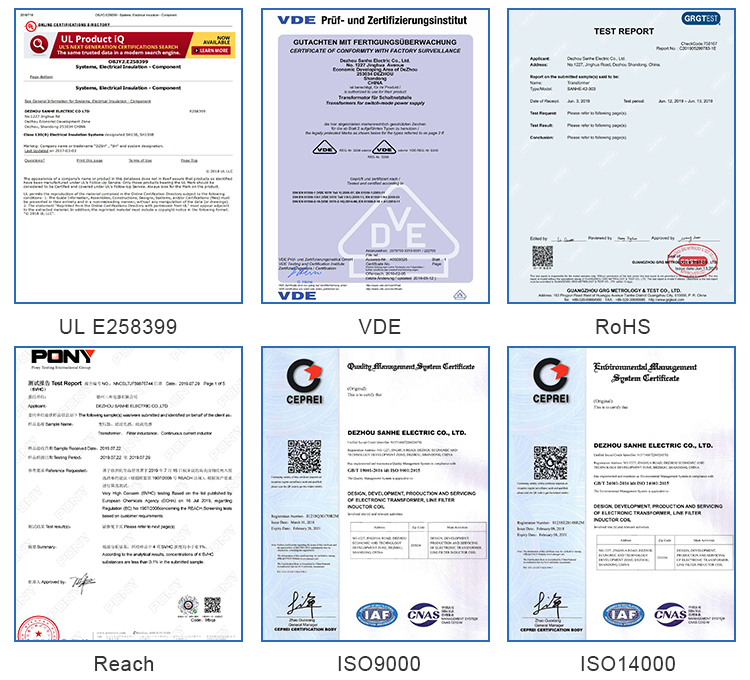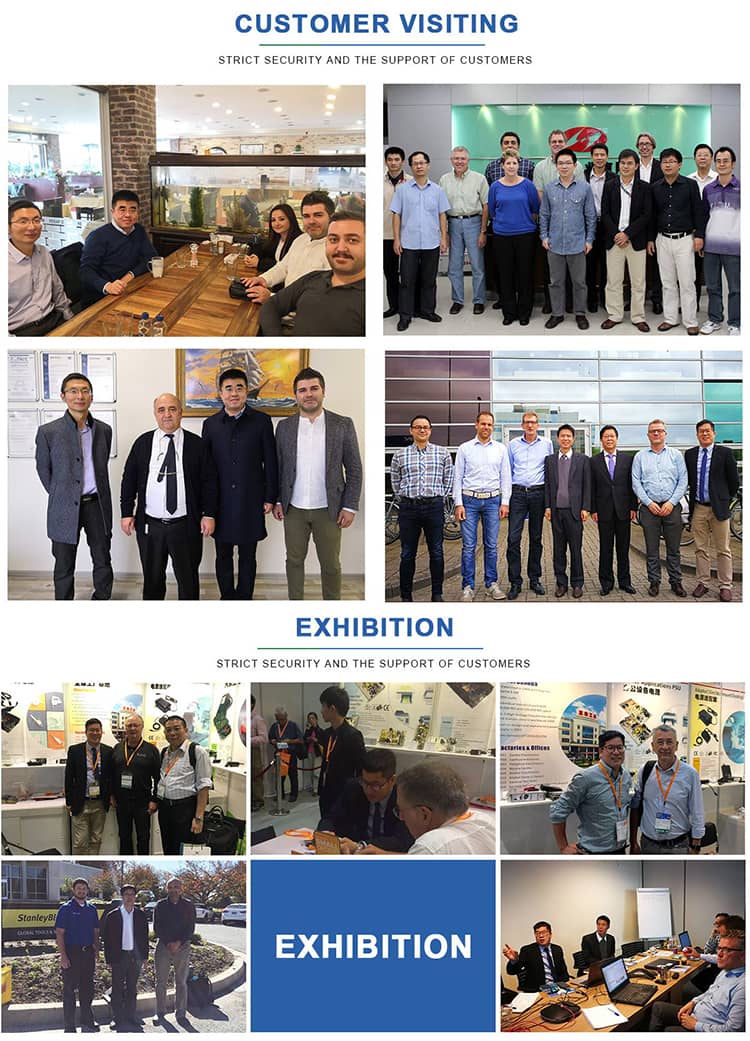 ---
---