High Frequency High Current Three Phase Toroidal Inductor Common Mode Filter Inductor For Fuel Cells
Product Detail
Product Tags
The main function of SH-T37 is to eliminate or reduce the common mode electromagnetic interference signal generated in the process of three-phase AC input, thereby reducing the interference for conduction in the circuit and radiation to the external space. Because nanocrystalline materials have better magnetic permeability and high-frequency impedance, this transformer has obvious advantages compared with traditional high-permeability ferrite rings in improving electromagnetic compatibility.
NO.
ITEMS
TEST PIN
SPECIFICATION
TEST CONDITIONS
1
Inductance
1-2
4mH min
100KHz,1.0Vrms
5-6
3-4
2
Balance Inductance
|L(1-2)-L(4-3)|
0.3mH MAX
|L(1-2)-L(5-6)|
|L(4-3)-L(5-6)|
3
DCR
1-2
50 mΩ MAX
AT 25℃
5-6
3-4
Dimensions:(Unit: mm)& Diagram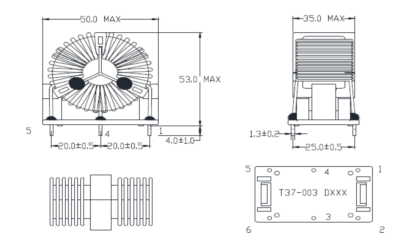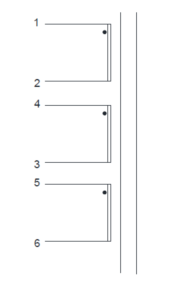 1. Since the nanocrystalline core is a fragile material, it is deisigned with a shell for protection
2. Symmetrical three-phase winding method
3. The bottom base is designed with a buckle for stable connection with the magnetic ring
1. The use of nanocrystalline materials ensures good electromagnetic compatibility
2. Customized special shell/partition/base ensures good protection and stability
3. The temperature rise margin of the product is sufficient, and it can pass reliability tests in switch of high and low temperature, vibration, etc.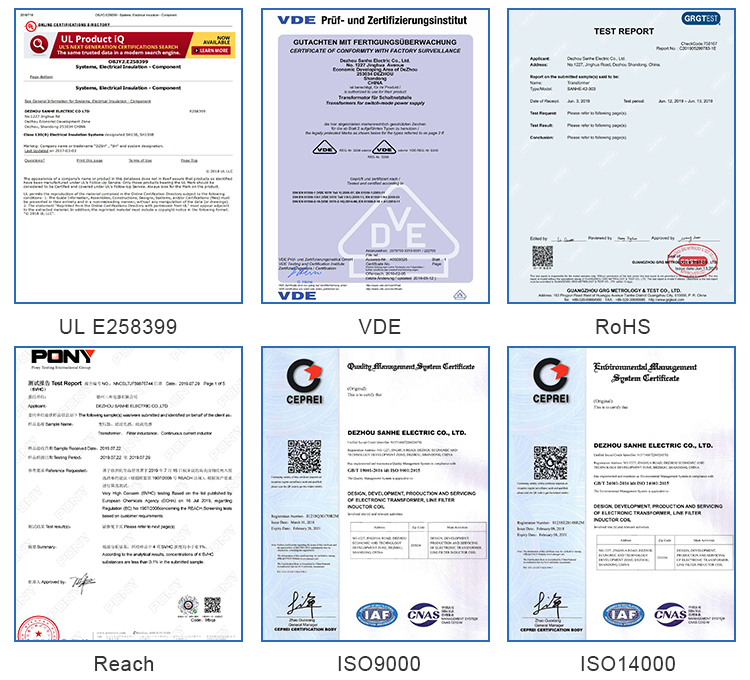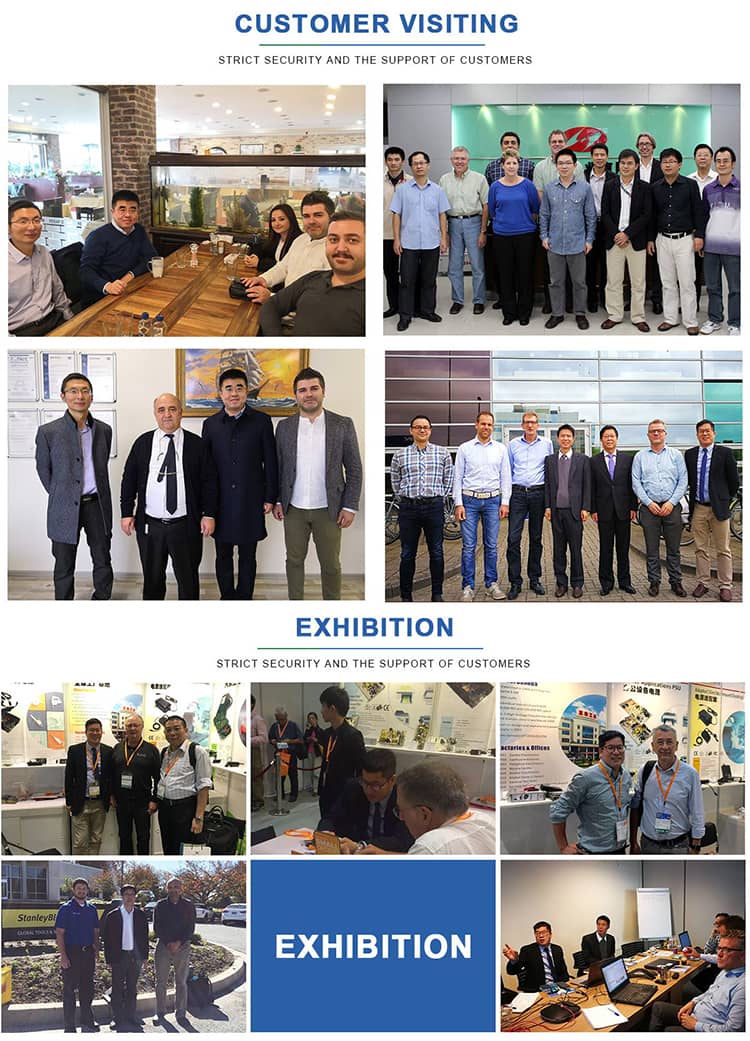 ---
Previous:
EI41 Vertical Low Frequency Lead Transformer Lamination Silicon Steel Sheet AC Transformer
---