High Frequency High Voltage PQ50 SMPS Transformer For Fuel Cell
Product Detail
Product Tags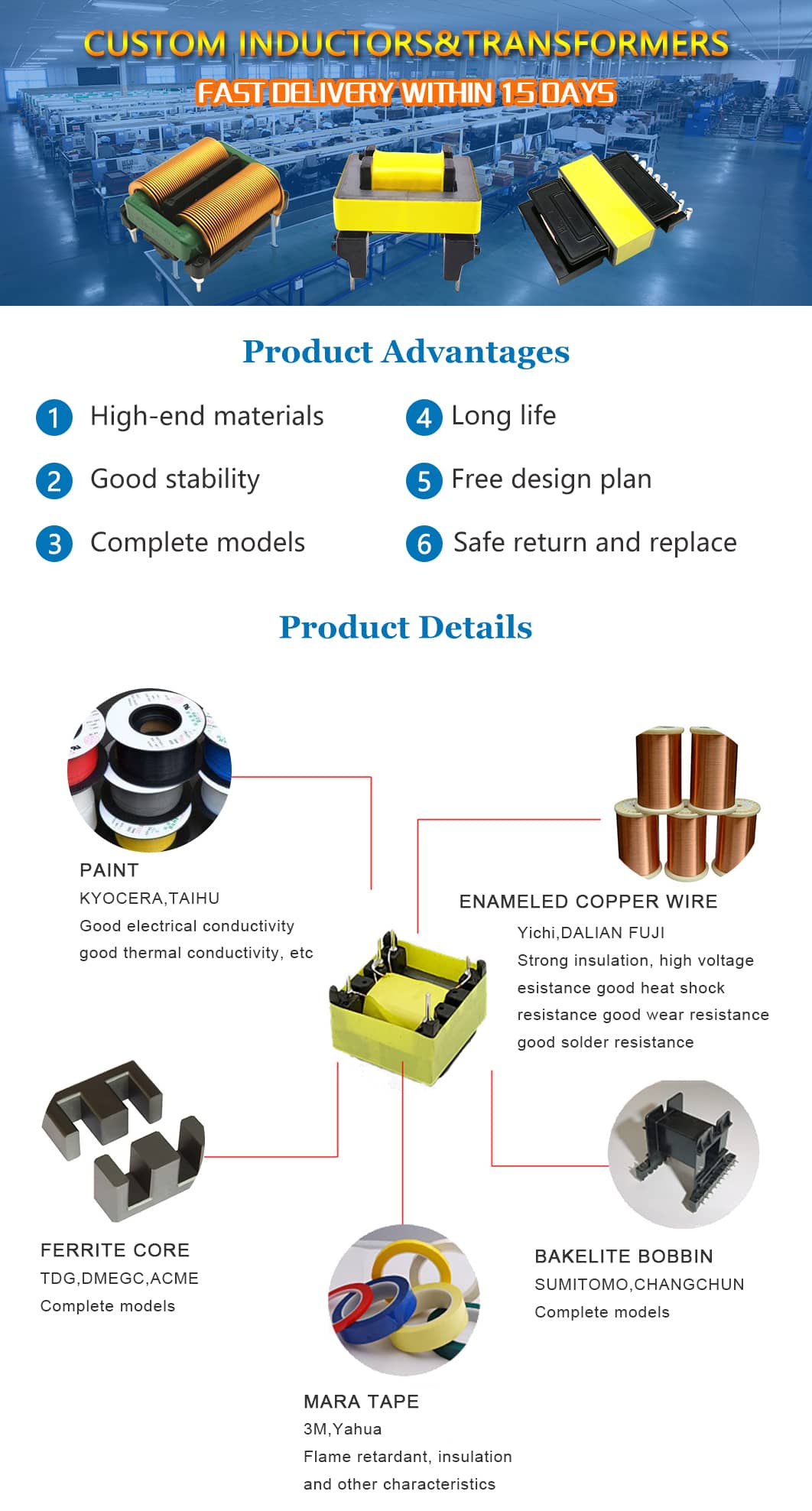 As a new energy product for household use, the fuel cells use environment-friendly gas as raw materials and chemical power generation technology to achieve electrical energy conversion.
SANHE-PQ50 can cooperate with the circuit to increase the output voltage of the converted energy, and reach the standard of household electricity after further adjustment.
| | |
| --- | --- |
| 1.Voltage & Current Load | |
| Output | Vout |
| Type(V) | 400V |
| Max Load | 2A |
| 2.Input Voltage Range(AC) | |
| Min | DC 10V |
| Max | DC 15V |
Dimensions:(Unit: mm)& Diagram


1. In order to meet the needs of high power, the transformer use bobbin of PQ50 that can both meet the power requirements, and also have a good EMC effect.
2. Jump wires are used for output winding.On the one hand, it meets the requirements of large current, and on the other hand, it is convenient for fix and install.
3. The installation of the output terminal strictly complies with the technology requirements to ensure a complete connection and avoid loosen
4. The jump wires are covered with high-voltage protection to ensure safe and reliable insulation.
1. The product has undergone strict reliability tests and can be used for a long time even in harsh environments
2. The transformer working with the circuit can achieve higher efficiency of power conversion.
3. The stable structure is convenient for installation and use
4. The design provides a sufficient margin for temperature rise, electromagnetic radiation and other indicators, and a stable performance.
1. EFD30 flat bobbin saves height and space
2. Multi-layer sandwich winding method in parallel improve the winding coupling.
3. Wide voltage output for two working modes at the same time.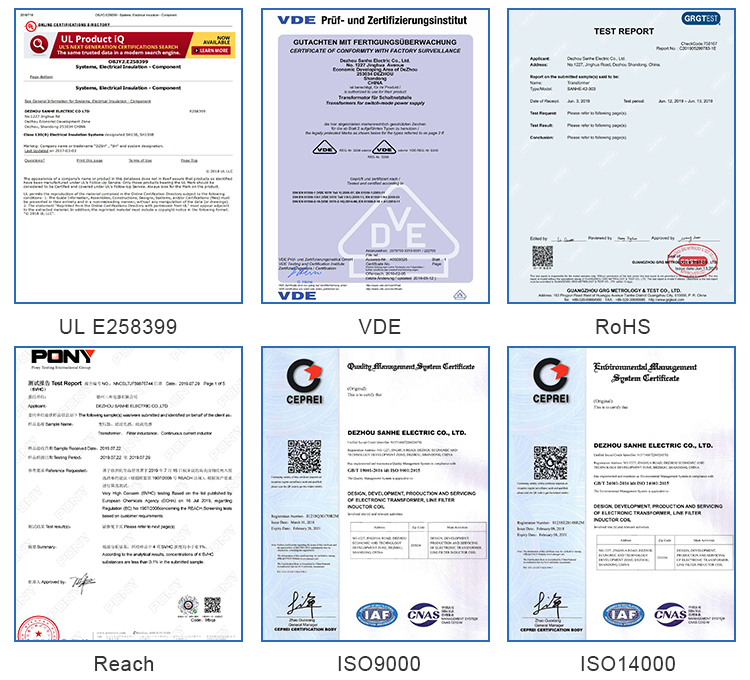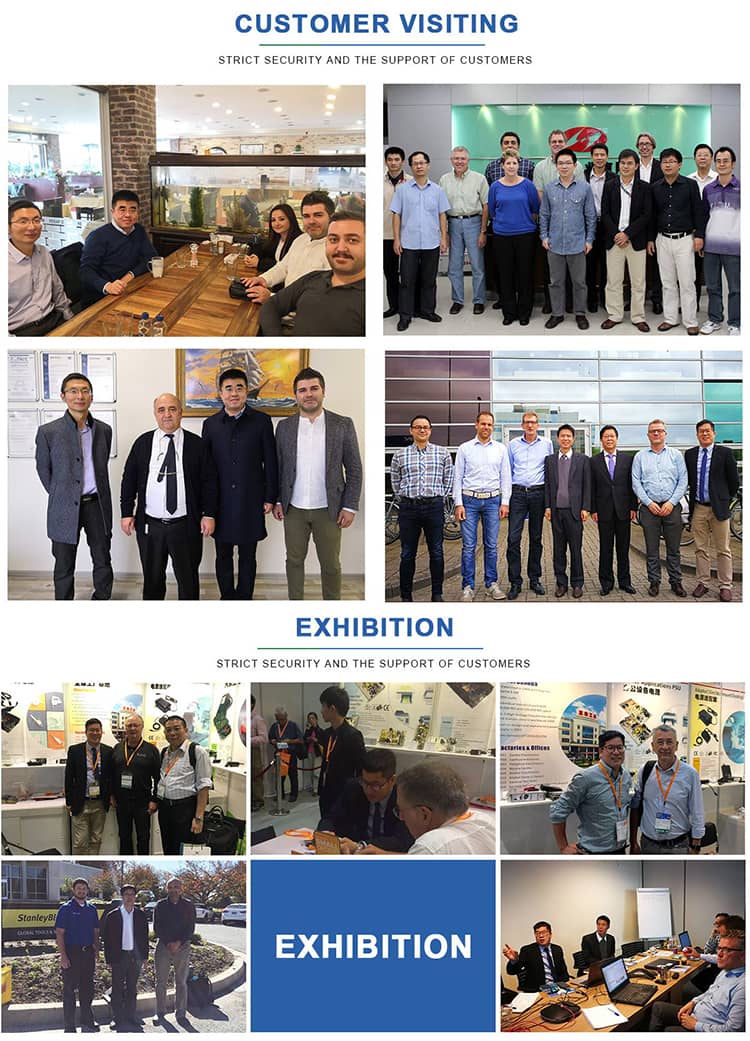 ---
---